Distribution
with a range of different distributors around the globe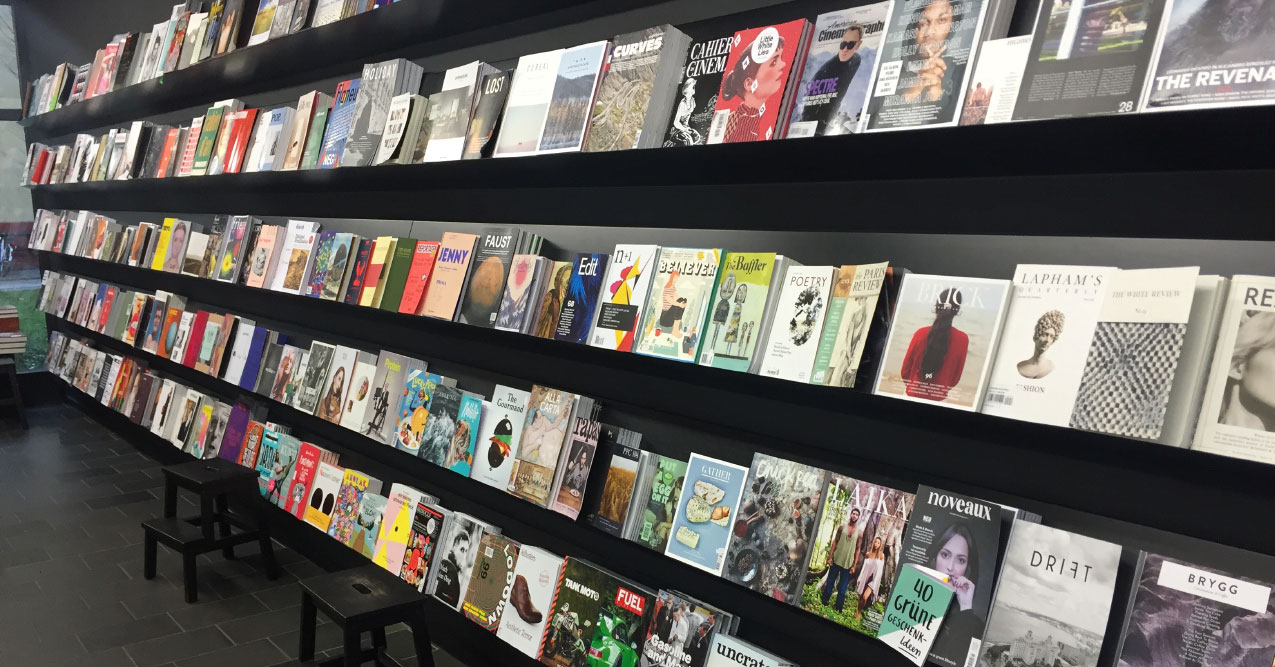 How distribution works
Distributors act as middlemen between publishers and shops. Once you've partnered up with a distributor, they will promote your title across their network of stockists. Fees vary depending on the distributor and a range of other factors, but expect to provide copies to distributors with a 40–60% discount on the cover price.
Please note that each distributor has individual requirements and (sometimes exclusive) contracts. Heftwerk can make introductions and send out samples on your behalf, but whether your publication will be carried by any of the distributors listed here is up to them.
Distributors we work with
Carnivora
– Region: German-speaking parts of Europe (DE, CH, AT)
Starting with just 1500 copies, carnivora can distribute your publication throughout their extensive network of newsstands and shops at train stations and airports across Germany. For smaller distribution numbers carnivora can also find some great outlets specific to your target market. They are also able to take care of your entire subscription management, from shipping out magazines through OML, invoicing subscribers and providing phone and mail support for your readers in Germany. Understanding your publication and working closely with you as a publisher to reach your ideal subscriber market is extremely important to carnivora. Contact us to find out more.
MMS
– Region: Mainly UK, some international
MMS is a family run business which covers magazine distribution to key retailers across the UK. MMS deliver to a wide range of outlets, from so-called 'traditional' newsagents through to book shops, galleries, museums and lifestyle shops. MMS strongly believes in making publications readily available to their target audiences through thoughtful distribution rather than using a more 'blanket coverage' approach which can often lead to poor sales efficiencies and waste. To compliment magazine distribution, MMS are also able to offer a variety of shop promotions (windows and posters) across London and the UK, which help raise awareness and sales of magazines.
More distributors coming soon.
Next Steps
Please note that Heftwerk only makes recommendations to the distributors above. Contact us with specifications of your title and more details about your distribution needs.